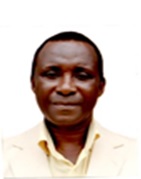 "At the tertiary education level, students' loan is one source of funding that becomes relevant to us in terms of harsh conditions faced on campus. Delay in payment of my fees often got me into lots of difficulties. Sometimes, I would even have confrontation with the Registrar of the school and at times I am not allowed to write the mid-semester exams due to my inability to pay my fees on time.
Finally, I applied for SLTF loan while in Level 300 and I used it as a top up of school fees. The comfort it brought was the assistance to complete school without further troubles.
I was also able to buy learning devices with part of the loan amount that aided in assimilating whatever was taught at lectures. The terms of pay back of the loan does not give you too much stresses. Today I am actually enjoying what I have done".