Ms. Sophia Kokor (Government Appointee)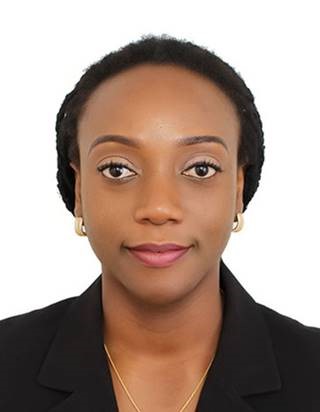 Ms. Sophia Kokor is a highly innovative and results-oriented Lawyer with post qualification experience and background in Development, Corporate Strategy, Monitoring, Evaluation
Policy Planning and Law.
Currently, she is an Associate Lawyer with the Minkah-Premo and Co Legal Firm in Accra.
Until her appointment with the Minkah –Premo and Co Law Firm, Ms. Kokor served in various capacities as the Head of Programmes and Events, Policy Analyst and Administrator both at the Danquah Institute between 2007 to 2011.
She also had a brief stint with the Barclays Bank Ghana, and the Social Investment Fund's Ghana Poverty Reduction Programme (GPRP), Kumasi.
Ms. Kokor is a Resource Person, for the Young African Leaders Initiative (YALI) on Legal Considerations for Entrepreneurs since 2015. She had also Consulted for National and International projects such as Strategic Investment, Evaluating the Paris Declaration on Aid Effectiveness, GPRS II, NHIS, for the GIPC, MOFEP, MOWAC, UNICEF and UNDP among others.
Ms. Kokor holds a BL (Qualifying Certificate in Law) and LLB both from the Ghana School of Law, University of Ghana, Legon. She graduated with Bachelor of Science degree in Planning from the Kwame Nkrumah University of Science and Technology, Kumasi.
She holds Master of Public Administration (MPA), Bachelor of Laws (LLB) and Bachelor of Arts (BA) degrees all from the University of Ghana. She has also graduated from the Ghana School of Law and is a qualified Barrister and Solicitor of Law.