Mrs. Wilhelmina Asamoah (Representative of Ministry of Education)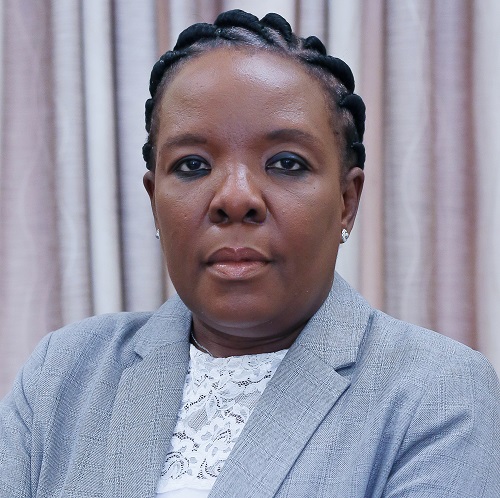 Mrs.Wilhelmina Asamoah is a Senior Civil Servant. Currently, she is a Director at the Ministry of Education.
She has served in various capacities in the Research, Statistics & Information Department – Special Projects Division of the Ministry of Tourism and also worked as the Deputy Registrar of Scholarships at the Scholarships Secretariat.
Mrs. Asamoah also served as the Education Scholarships Secretariat Representative, attached to the Ghana High Commission in London and mainly dealt with student funding, welfare and academic progress.
She holds a Postgraduate Diploma in International HR & Globalisation from the University of Leicester, UK. Mrs Asamoah  has obtained a Post graduate Diploma in Public Administration and a Postgraduate Certificate in Public Administration both from GIMPA.
She is also a graduate of the Kwame Nkrumah University of Science & Technology and holds a degree in Social Sciences.