Mrs. Evelyn Daawee-Keelson (Rep. Attorney General's Dept. )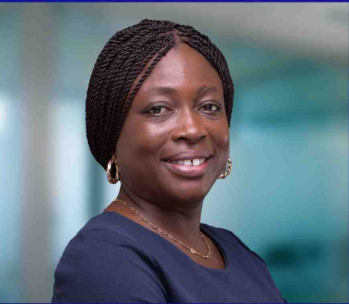 Mrs. Evelyn Daawee- Keelson is a dedicated, hardworking and reputable legal expert in the field of Law. She brings to the Board, her eighteen (18) years' experience as a lawyer, particularly, her involvement in several criminal prosecutions, drafting of legal documents and processes, writing legal advice/opinions to law enforcement agencies and public service in general.
She is currently a Chief State Attorney at the Attorney-General's Office and a part-time lecturer in Criminal Procedure at the Ghana School of Law.
Previously, Mrs. Daawee- Keelson served on the Board of the Trust Fund, representing the Attorney – General's Department in her capacity as a Principal State Attorney. Again, she has served on a number of National Committees and Commissions of Enquiry and has enormous experience in Public Service.
She holds an LLM from the University of Aberdeen in Scotland. She has also graduated from Ghana School of Law and the University of Ghana with Barrister at Law and LLB (Hons) and respectively.