Nana Kwaku Agyei Yeboah (CEO, Board Secretary)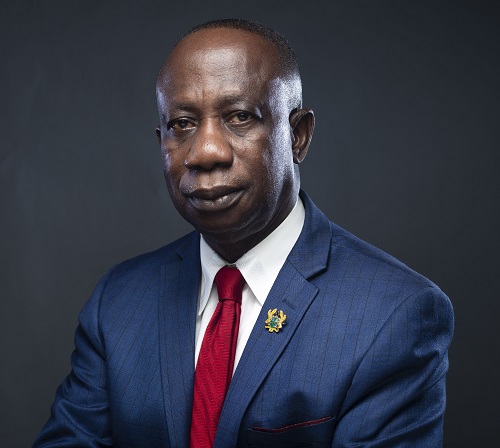 Nana Kwaku Agyei Yeboah is the Chief Executive Officer (CEO) of the Students Loan Trust Fund (SLTF). He holds a double Master's degree in Social Work Administration and Education from Universities' of Connecticut, USA and Cambridge College, Springfield, Massachusetts, USA, respectively; and is an Alumnus of the University of Ghana, Legon. Nana Yeboah also holds an advanced Paralegal Certificate from Elms College, Chicopee, Massachusetts, USA.
The CEO has over thirty (30) years' experience in areas of Social Work Administration and Education, both in Ghana and abroad, including but not limited to: Policy Formulation; Programme development/design; Project implementation; Mass communication; as well as Conflict Management and Resolution. In addition, Nana Agyei Yeboah also has a passion for Fundraising; and Events' Organisation and Management.
Prior to joining the Students Loan Trust Fund, Nana Agyei Yeboah was a Social Work Administrator for the State of Connecticut, Hartford CT, USA, at the Department of Children and Families. Other experiences as Social Work Administrator and an Educationist are: Residential Director, North Central Counselling Services, USA; Programme Supervisor, Centre for Human Development, USA; and teaching experiences at Women Teachers' College, Niger State, Nigeria; and Osei Kyeretwie Senior High School, Kumasi, Ghana.
Nana Kwaku Agyei Yeboah took over the leadership of the Fund in April, 2017, where he brings his strong leadership; ability to communicate effectively at all levels; strong organisation and interpersonal skills; problem solving prowess; goal orientation; and his drive for success to deliver on the Vision, Mission and Objectives of the Fund. His Vision is to increase visibility of the Fund; make the Fund grow and create a congenial work place environment where each worker's potential will be harnessed.