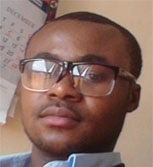 It became necessary to apply for the student's loan when my dad (a self employed-businessman) lost his total operating capital to a business deal which failed. After series of court hearings he decided to let go. Being the eldest  of four siblings from a family of self employed parents and  no reliable relative to fall back on my difficult times , for my tuition fees, the students loan was ultimately  just what I needed to complete my third year in school.
Because I didn't get the loan at the time it is being expected, I sold my laptop to make up for my fees.   However, I still received the loan at a critical moment when I least expected and was able to get a new laptop before my final year project work began.
Nevertheless, am grateful for the opportunity SLTF provided me especially to complete my third year. Coincidentally, after completing school I had the opportunity to work with the SLTF. Over here, I got a better understanding why I didn't get the loan on time.